Officers and Board Members for 2018 – 2019
The Zonta Club of Rochester is led by a Board of Directors that includes the following Officer positions: President, Vice President, Secretary and Treasurer. The immediate Past President serves as advisor to the current President. There are currently four additional Board Members that serve 2 year terms.  The President leads the Board meetings.
Cheri Magin, President, 2017 – 2019
My Why?  I joined Zonta because their mission and vision directly corresponds to my passion to educate people on women's issues and to help make a difference for the betterment of society locally and throughout the world.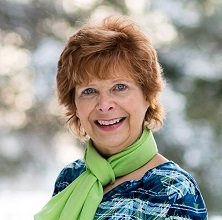 Edna Silvernail , Vice President, 2018 – 2019
My Why? I was contacted by the Rochester Zonta club as a potential member to fill my retiring boss' slot in the club. (In those days, you had to leave Zonta if you retired from your job. Glad that rule was changed many years ago!) I was at the point in my life that finding a way to give back to the community was attractive to me as a way to share my good fortune with others. In the years I had worked for Betty Lohr (my boss at Kodak and long-time Zonta member), I had heard a lot about Zonta and the great things they did to help the community, as well as the fun they had doing it. This sounded like something I wanted to try. So I joined in 1988 and have been a member ever since.
 Laurie Findlay,  Secretary, 2018 – 2019
 My Why?
Nancy McCulloch,  Treasurer, 2018 – 2019
My Why? Through Zonta, I can impact women's issues locally, nationally and globally by standing together with incredible members who share our mission.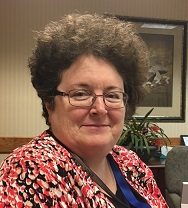 Dot McDowell,  Board Member, 2018 – 2019
Sheri Stanton,  Board Member, 2017 – 2019
My Why?  I became interested in Zonta after attending a meeting as a guest. Every one was so welcoming and friendly. As I learned about the mission of the club, helping women through service and advocacy, I knew it was something I wanted to be a part of. The generosity of their time and talents that the members demonstrate is inspirational to me. The monthly meetings are interesting and educational as well as a fun social event, and I enjoy making great new friends. I encourage anyone who is interested in learning how they too can help improve the lives of women locally and around the world to be our guest at one of my meetings.
Isabella Foltyniak,  Board Member, 2018 – 2020
Joanne Chase,  Board Member, 2018 – 2020