Want to be an upcoming Sponsor for our Zonta Fundraiser?
Monthly Membership Meeting donations:
June 2017: Professional accessories for women (i.e. jewelry, scarves, handbags, etc.). Items will be donated to Working Wardrobe.
2016 Fundraiser: The Gust of Sun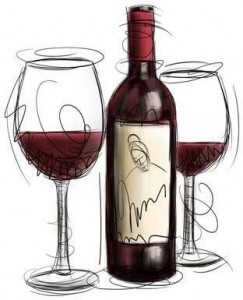 Thank you to all the wonderful sponsorships that believe in Zonta's mission.
First of all to all of our members that donated and to the donations that they were able to receive.  Thank you!
Dale & Sandy Chatterton (Switch Plate Covers), Fran & Jerry Lindgren (Therapeutic Flax Seed Pillows), Irene K. Adam (The Tie Affair), Irene Grassmann (Treasures of Ukraine), Wayne Marks (Wayne's Turnings), Sheila Mathews (Sashfields Studio), Andrea Somerville, Julie Kukurudza & Luba McCann,  Barb Snaith (Premier Jewelry), Jackie Kukurudza (Jackie's Jams & Jellies), Lil Paraka (Soul Vane), Bonnie Calzolaio, Lynn Nulton, Barb & Dave Fullerton (If You Just Smile), Jim Spina (Tin Jim's Metal Artwork), Cheri Magin, Edna Silvernail, Ruth Espinosa-Barone (Critters & Creatures by Ruth), Betty Kern (doTerra), Utility Apron (Aprons With Attitude owner Kathy Cottrell), Framed Origami Butterflies (qq creations owner Rie Maywar) LaFamilia, and Gust of Sun (winery).